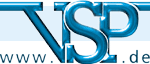 Home
|
Sitemap
|
Search
|
Legal Notice
|

Products

Search
Which service ?
Which product ?
Which replacement-part ?
Extended Search

Brand-Screen

Brand-Screen

Who needs a screen only for occasional presentations or film-evenings takes for the smaller audience a tripod-screen.
The manual roller-screen is inexpensive and finds its task, where also the screen only is needed occasionally and the size up to approximately 2m is sufficient.
Here there are already optimized screens also for the home-cinema, above with particularly large black-edge.
If it should be a larger viewer-circle, then the fast-fold-screens are perfect for the presentation.
For the home-cinema the frame-screens
are favored. The cloth always is perfectly strained, effecting a perfect picture.
The motor-screens are durable and with long-life.