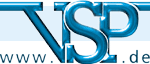 Home
|
Sitemap
|
Search
|
Legal Notice
|

Products

Search
Which service ?
Which product ?
Which replacement-part ?
Extended Search

Stewart-Screens

The american Screen-Producer Stewart is known as an expert in fastidiously screens for home-cinema and professional film presentations for about 50 years.
Almost all cinemas of the projector-manufacturers are equipped with Stewart-Screens. International praise and the equipment of world-well-known Filmstudios, like CBS, Disneyland, Disneyworld, IBM, Lucasfilm, MGM, NBC, NASA, Panavision, Paramount, 20thCenturyFox, Universal Studios are making their statements to the quality of this brand.

It is totally underestimated, how much a good picture depends on the correct screen

All types are available with different gain-levels.

Front- or Rear-Projection

- that is the question.
If you have got the remote-function by using the back-pro-disk, why not enjoy the advantages of the rear projection:
- more brightness together with daylight
- the space-requirement for the projector, the surround-sound, the subwoofer and center-loudspeakers disappears into the technique-area, and
- no exhaust noise is audible anymore
- the audience is not dazzled by the projector-light and does not throw a shade onto the screen.
- Disadvantage: Behind the screen you require a dark area with approximately 1-2m of depth.
Let advise us, free of charge, and design the screen of your dreams.
Gladly we convey the construction design to you and provide a noncommittal offer.