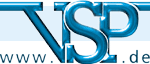 Home
|
Sitemap
|
Search
|
Legal Notice
|

Products

Search
Which service ?
Which product ?
Which replacement-part ?
Extended Search

Screens

Screens

The duration of a projector is limited,
a screen lives for decades
- at school, in presentation or private sectors.
It is very important to choose the screen carefully.
Different manufactures and different technology - with or without tripod, frame, reel or engine, down-up or up-down. With black margin, lateral tension, with different maskings, materials and multiple gain-factors.
For years we are leaders in choosing and grading, experts in highest demand.
If a screen does not fit, please use
MEASURE-SCREEN.
You will match the specific screen-solution.