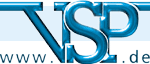 Home
|
Sitemap
|
Search
|
Legal Notice
|

Content
If your picture is loosing the brightness, then probably the life of the projector-lamp is ending.
Do not wait up to the lamp-burst, which can involve an expensive repair. In our

lamp-data-base

you find every existing projector-lamp.

Maybe some alleged Internet-Greatdeal turned out later to the worst mistake. Where is the relation to the most-expensive or best-publicated home-cinema-projector, if the planned projector-location calculates a much too small or too large picture.
Use our projector- and

factor-computation-table.

So you find the correct projector or you easily can fix the location of your projector or compute the screen-size.
Do you need a 10cm audio- or video-adaptor-cable or a 50m high-quality computer-cable? We make the

design-cable.

Special wishes for the screen ?
Easy job for us.
If a 1m-black-frame above, on the left and on the right 15cm, and down 10cm, for exaple -
your desire is our instruction.
To use

screens-after-measure

you insert your desired measure - and we calculate the perfect solution.
With each Stewart-Screen you first receive a technical design with the complete measure-tuning.
Do not hesitate to call us or to send an
e-mail, if you have to solve a difficult technical problem.