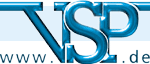 Home
|
Sitemap
|
Search
|
Legal Notice
|

Products

DVD-Player / DVD-Recorder

The playback-quality of the VHS-Tape does not come up to the visual quality, which a today's DVD-Player can offer to you.
But there is still a lot of technical power in the DVD-Device - pull that spares out of it !
It means, to make sure that your DVD is connected with the RGB-, YUV- or with DVI- or HDMI-Cables to the LCD-Monitor, plasma or projector.
For example: A more high-quality DVD-Player has a progressive output, for a further increase, however, a DVI- or HDMI-Output is possible. The ultimate improvement you obtain with a change to a SDI-Output. Within this upgrading your existing DVD-Player is checked in a table, if the addition to SDI will fit. The SDI-Signal now is connected directly with the SDI-Input, using a high-quality scaler.
But there is still something ago. Because the HDD-DVD is waiting to show with its first films that a quantum-transition comes here again.
And the not-compatible BlueRay-DVD demonstrates an impressionable quality.
So a new system controversy announces itself.
Now, the DVD-Recorder finishes the privilege of VHS-Tapes to copy from TV or to make his own films. The last generation of DVD-Recorders are equipped with up to 400GB-HardDiscs (Panasonic), i.e., you can save up to 700 hours film on the disk and, if necessary, the chosen film can be copied in 55-Times-Speed to DVD.
The first devices with progressive Output and with HDMI-Output (Pioneer) are also available here.