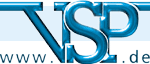 Home
|
Sitemap
|
Search
|
Legal Notice
|

Products

Plasma-, LCD-, DLP-Screens

At present predominantly 4 technologies are to be found in the screen-rendition:
The DLP -, LCD -, plasma and tube technology.
They are all suitable for DVD-, TV- and PC-Rendition.

The plasma-technology has its advantages within the black-range, in the high contrast, in a reduced depth and in the authenticity of the colors.

The DLP-technology realizes inexpensive large-pictures. In the DLP-Monitor a DLP-projector is installed, which projects the picture on the disk inside by several mirrors. Thus relatively large pictures can be realized at the favourable price with a small depth in construction.

The LCD-technology with panel captivates by easy weight, small depth and reduced use of energy. There are also LCD-monitors which project over several mirrors on the disk with a projector.

The tube-monitors and tube-TVs are lowest-priced and have the best signal-quality. But they are less suitable to develop progressive pictures, DVI and HDMI.