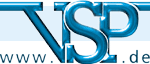 Home
|
Sitemap
|
Search
|
Legal Notice
|

Products

Video-Projectors

Video-Projectors

There are thousands of projector-types with different signs by now.
To match the right one - use the

Search

with 2000 projectors inside.
To use the SEARCH you must define the features - and will match immediately.
The LCD-Projectors
are most disseminated. Their Power causes the advantage.
The DLP-Projectors
convince with high level of contrast.
The CRT-Projectors
are almost disappeared, used only by high-enders and in nonstop-service.
Who does not care about the tough job of installation and the need of space, will match with HDTV-suitable CRT-Beamers best quality in picture and longlife.